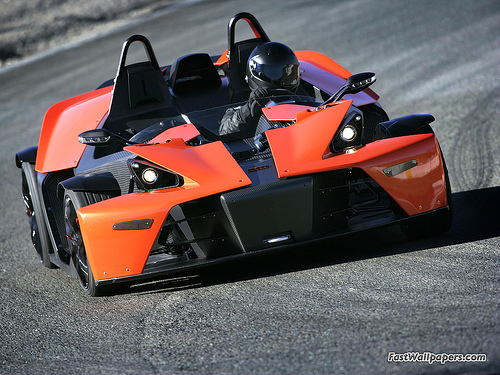 KTM X-Bow
The first car from Austrian motorcycle producer KTM is creating quite a stir in the lightweight sports cars segment. Nothing looks quite like the X-Bow. This is not the first car built with the 'less is more' philosophy, but it is a different take than other manufacturer's offerings. Lotus and Ariel have both built great examples of their own, but the X-Bow has a look entirely its own.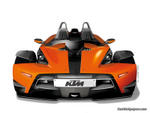 Built to be light and fast, the weight comes to 1600 pounds without driver. The Audi power plant makes a whopping 240 hp and 300 ft-lb of toque from a 2.0L inline 4-cylinder turbo engine, the very same engine that comes in the Audi TT and A4. The top speed may be only 135 mph, but getting there is as fast as the most expensive super cars on the market. It goes 0-60 mph in less then 3.9 seconds. Its bold styling will most likely attract a younger audience than cars like the Ariel Atom with its more classic look.
Check out more free downloadable desktop pictures of the X-Bow: fastwallpapers.com/Cars/ktm/
Another naked car: Ariel Atom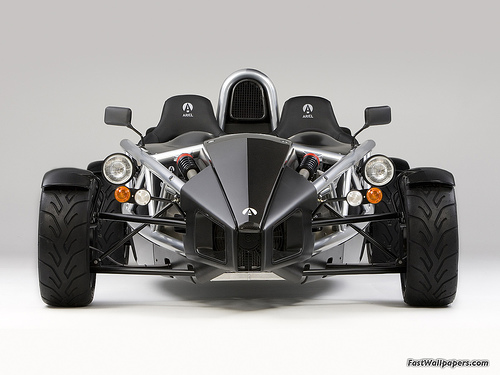 Check out more pictures of the Ariel Atom here: fastwallpapers.com/Cars/Ariel/
Lots more awesome free car wallpapers in our gallery: fastwallpapers.com/Cars/
Bonus: Check out this video from KTM of its X-Bow at the track.
Want one now?